Trips
Tips for trips - discover your region
crossXculture 'Tips for trips' will provide you with new impressions of your surroundings and its people. Language and culture are deeply interconnected. The more you identify with a region, the greater is the chance for successful linguistic assimilation with the local language community. What are you waiting for?
Bird Santuary Vogelburg
Visitors are often surprised to learn that the vast area of Vogelburg was constructed on the initiative and perseverance of a single magnanimous bird lover.
Travel 60min / Activity 2-4h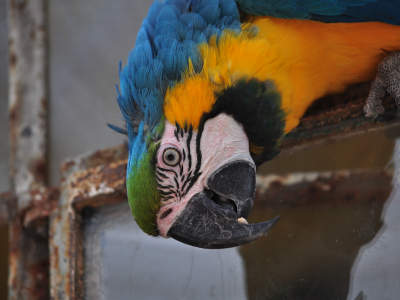 What today resembles the remnants of a medieval castle has been meticulously hand-constructed over many years to become a sanctuary for more than 700 colourful birds, parrots and cockatoos. The dreamy and playful natural stone setting creates an ideal environment for families and couples, for photographers and animal enthusiasts. It is not often that one is given the chance to experience these colourful birds at close range.
Parrots are both inquisitive and intelligent. They are capable of developing close bonds with humans, usually react when being spoken to, and many of them will even respond with words or phrases. The Vogelburg is good fun for visitors of all ages and for many has earned an excellent reputation as a sanctuary for these sensitive birds when they are in need.
Stroll along the natural stone footpaths and experience the rustic charm of hand-crafted masonry. Experience the cleverness of the magnificent birds in their housings, many of which are open for visitors to walk inside. With your visit you not only support the care and feeding of the animals but also collect some unforgettable memories for yourself.
The small café-restaurant on site serves a selection of home-made dishes and is an excellent location to have a break and replenish your energy before you explore the area some more.
Address
Vogelburg Weilrod
Vogelpark 1
61276 Weilrod-Hasselbach
Contact
Email: info(at)vogelburg.de
Tel: 06083/1040